We all know that university is supposed to be one of the best times of our lives. But even exciting new chapters throw out a few challenges here and there. At this time of year balancing university work alongside your social life can start to take its toll on your wellbeing, especially with final deadlines and exams on the horizon. And let's not forget that you've been looking after all of your own cleaning, cooking and washing since October too. It's a lot.
At IconInc, we've put a lot of thought into making sure that your term time home has everything you need to boost your mental and physical wellbeing, whenever you're in need. Check out our top seven wellness focused facilities and services:
On-site gym
Heading to the gym isn't just about keeping your body in shape. Regular exercise can do wonders for your mind-set too. It's proven that working out can lift your mood, increase self-esteem, relieve stress, help you get a better night's sleep – the list goes on! And what if we told you that your university grades could benefit too? The endorphins released by your brain during exercise also improve memory function and refine thought processes.
You'll find an on-site gym at every IconInc location, equipped with a treadmill, rowing machine, weight machines, free weights, space for floor work outs and more. If you're new to exercise or looking to take it to the next level, we have personal trainers who you can book a session with too.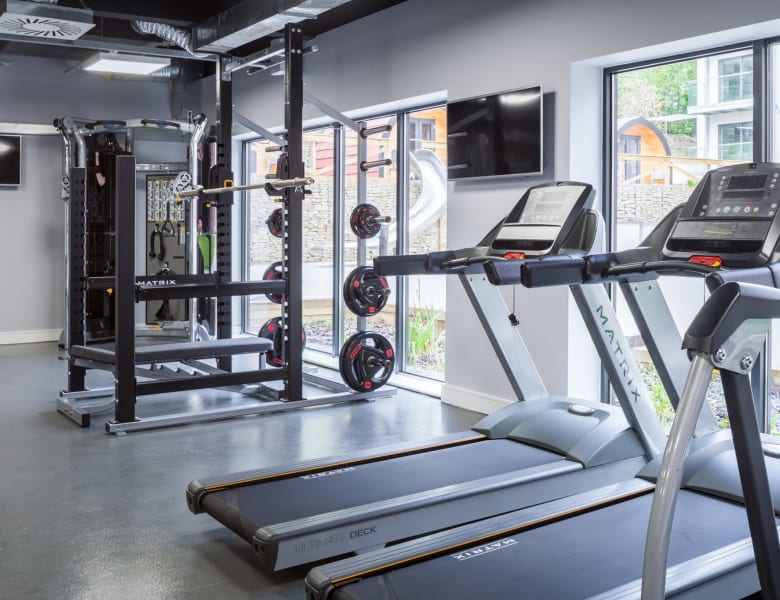 Exclusive events
Our year-round programme of events will have you feeling your best self before you know it. We host monthly massage days to help loosen up your body and mind, relaxing yoga sessions to give you a new perspective, and cookery masterclasses to provide you with healthy eating inspiration. Find out what's on, here.
Communal spaces
Sure, you've got your state-of-the-art apartment but there's plenty of opportunity to be social at IconInc. Research shows that forming strong relationships with the people around us makes us feel secure, happy and like we belong, and all of these contribute to our general wellbeing.
The communal lounge is the place to hang out and meet new people or you could spend an evening baking with friends in the shared mega kitchen (let's not forget that cake makes everything better!). Cluster living is also available at The Glassworks, in Leeds, so you'll have an extra, communal open plan kitchen and lounge shared with several other students on your floor.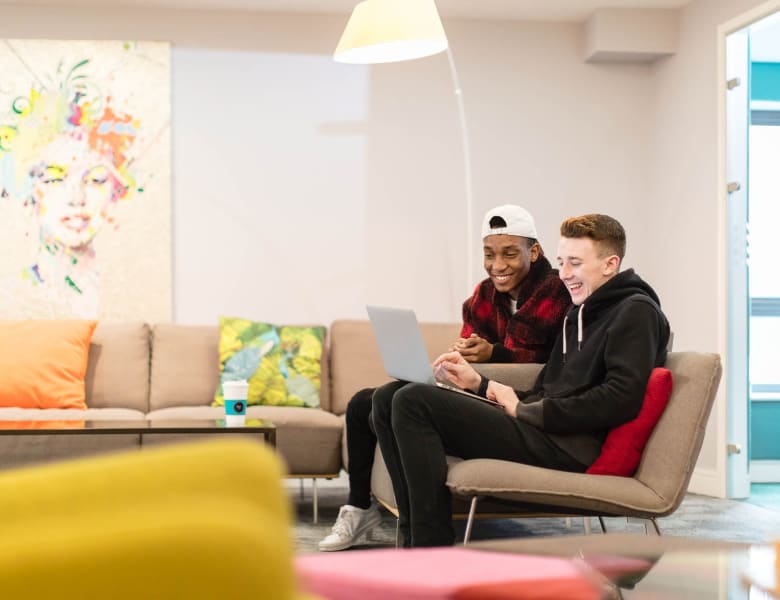 Free fruit and vegetables
To help you on your way to achieving five a day, and to keep you healthy inside and out, we have fresh fruit and vegetables delivered to the pantry at least once a week. Help yourself and be sure to cook up something full of nutrients. The delivery varies week to week, because the produce is locally sourced, so why not challenge yourself to try something different each time?
Sauna and steam room
University can be stressful at times. That's why we've got sauna and steam room facilities at most of our locations. These facilities will have you relaxed to the max at the end of a long day (seriously, steam rooms reduce your cortisol levels) and there are loads of other health benefits too. Sweat out toxins, lower your blood pressure and bolster your immune system. Did you know that a stint in the sauna helps your body to produce white blood cells?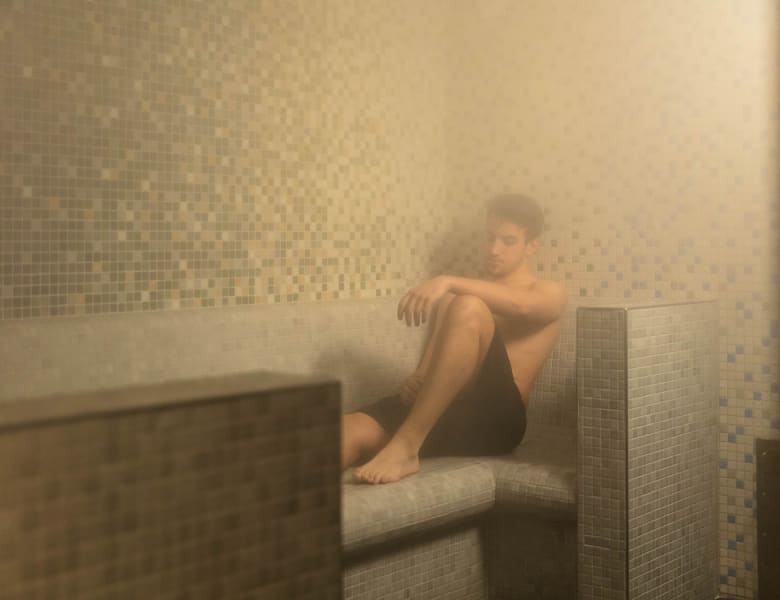 24 hour concierge
It's simple, you're never on your own at IconInc. Our 24 hour concierges are here to help, and no problem is too big or two small. So there's no need to worry about missing that parcel or where to find the nearest chemist if you're feeling unwell. In fact, they're so much more than problem solvers, they're more like 24 hour friends.
Private cinema
Have you heard that laughter is similar to exercise? Whether you're laughing or working out, your brain releases exactly the same endorphins. Sitting down with a bunch of friends and a funny film in the private cinema will help you to laugh away any stresses or worries. Laughter gives you hope, lifts your mood, burns calories and even improves blood flow to your heart. That's the kind of work out we could do more often!
If you'd like to live out your university days in a place where your wellbeing is just as important as your surroundings, take a look at our IconInc locations in Leeds, Liverpool and Lincoln, here.
Resources
If you need support with your mental wellbeing, check your university's website as most offer mental health services. The student minds website is full of helpful information too.
Help can also be just the press of a button away now. There are also lots of apps that can help you to manage stress, anxiety and your mood. Check out Headspace for guidance on meditation and mindfulness, SAM for anxiety management, and Happify which will monitor your mood and help you make positive changes to how you're feeling.