Located in the north of England, Leeds is home to world-class theatre performances, music, arts, and is a glitzy shopping destination. With a lively buzz and hypnotising vibe, Leeds is a sought after city for business and tourism alike. Leeds has one of the fastest growing economies in the country – but what is it really like for students? Leeds is doubtless one of England's favourite destinations with top five universities, great job prospects, a pulsating nightlife, and cheaper northern prices that make Leeds the best place for students.
Keep reading to know more about the vibrant city of Leeds as our complete guide has everything you need to know before you consider moving to Leeds for further education.
Hoping to study in Leeds? These are the five universities in and around the city which you should consider:
1) The University of Leeds A member of The Russell Group and one of the largest universities in the UK. The University of Leeds is ranked in the top 100 universities in the QS World University Rankings with more than 38,000 students from over 170 different countries. The exceptional academic courses at the University of Leeds, placements, live projects, and fieldwork opportunities can help you to build your experience and boost your employability. Leeds University is a stone's throw away from world-class luxury student accommodation - Iconinc.
2) Leeds Beckett University Leeds Beckett is the second-biggest university in the city of Leeds with over 15,000 undergraduate students and around 5,000 postgraduate students. Leeds Beckett offers a wide selection of academic courses at the undergraduate and postgraduate levels encompassing arts and humanities as well as science and technology. Beckett University has an immensely rich sporting history and not only this, but the students at Beckett have also won the annual sports tournament against The University of Leeds, Varsity, for 13 years in a row; there's some serious competitiveness between the two ;-) Leeds Beckett University is about 14 minutes bus ride and 16 minutes walking from the 7* luxury student accommodation – Iconinc.
3) Leeds Trinity University Leeds Trinity University is a smaller university with a big reputation, known for producing highly competitive employable graduates. It is also ranked in the top 25 of all UK universities for student satisfaction, according to the Guardian University Guide 2020. As one of the most popular universities in the UK, it offers world-class education where students also benefit from a professional work placement with every degree. Leeds Trinity University has specialist facilities for different subjects, such as sports therapy and rehabilitation clinic and movement analysis suite for sports students; and industry-standard TV and radio studios for media students.
4) Leeds Arts University Leeds Arts University is the only specialist arts university in the North of England with a history that dates back to 1846. It is highly ranked as the best university for studying music, design, and filmmaking. Leeds Arts University received an 87% satisfaction rating in the latest National Student Survey, the highest ranking for any specialist arts university; in the Guardian 2019 League Tables. Leeds Arts University is a stone's throw away from the all-inclusive luxury student accommodation- Iconinc; 20 minutes walking or a 17 minute bus ride.
5) Leeds Conservatoire In the heart of Leeds's vibrant cultural quarter, the conservatoire is artistically ambitious, quality-driven, and industry-focused, placing a strong emphasis on developing career-ready musicians, performers, composers, producers, and entrepreneurs. The students at Leeds Conservatoire have access to state-of-the-art facilities and are taught by a team of experts who are active professionals within the creative industries.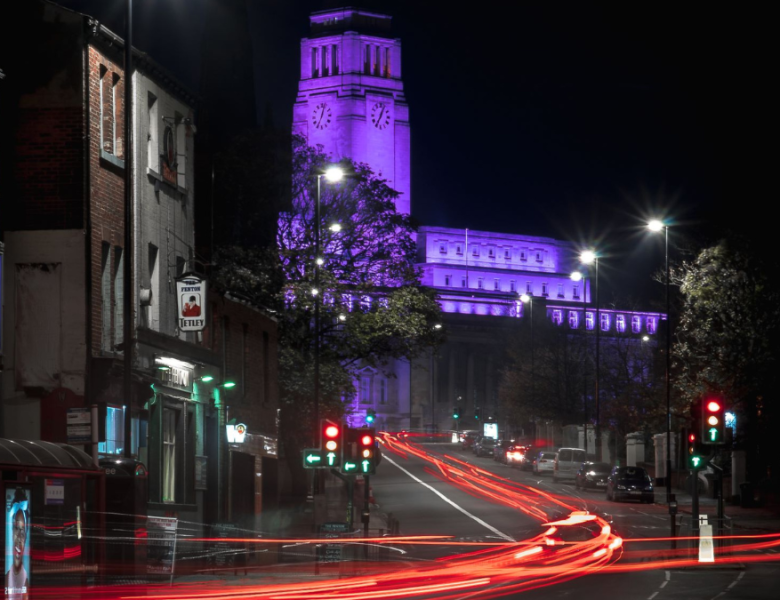 EATING OUT IN LEEDS
A heaven for foodies - Leeds is bursting with brilliant bargain restaurants and cafes. We have been out and about hunting for the best places that won't stretch your student budget and are a stone's throw away from the best student living in Leeds – Iconinc.
Greek Street in Leeds is a hub of amazing eateries like Gusto, Slug, and Lettuce, or for popular restaurant chains, there's Cardigan Fields (minutes from Iconinc The Glassworks on Cardigan Lane and Iconinc The Edge just off Burley Road) where you can devour scrumptious meals from Pizza Hut, Nandos and Frankie & Bennies.
If you are looking for a stylish restaurant in Leeds, Issho is another personal fave! This Japanese rooftop restaurant in Victoria Gate oozes style, sophistication, and unforgettable food.
If you have a thing for spicy food and nutritious curries, with a blend of Indian spices, you can go to Mowgli Street Food just a hop, skip, and a jump away from Iconinc – next-level student living in Leeds.
Less than a tenner gets you a princely meal at Thai Aroy Dee. This Thai stalwart might be cheap and cheerful, but it's 100% authentic. Starters such as spring rolls and Yum Tofu Sord are amongst our favs!
For a mouthful of bounteous burgers at a fair price, there's Patty Smith - serving Yorkshire steak patty - a chin-dripping beaut.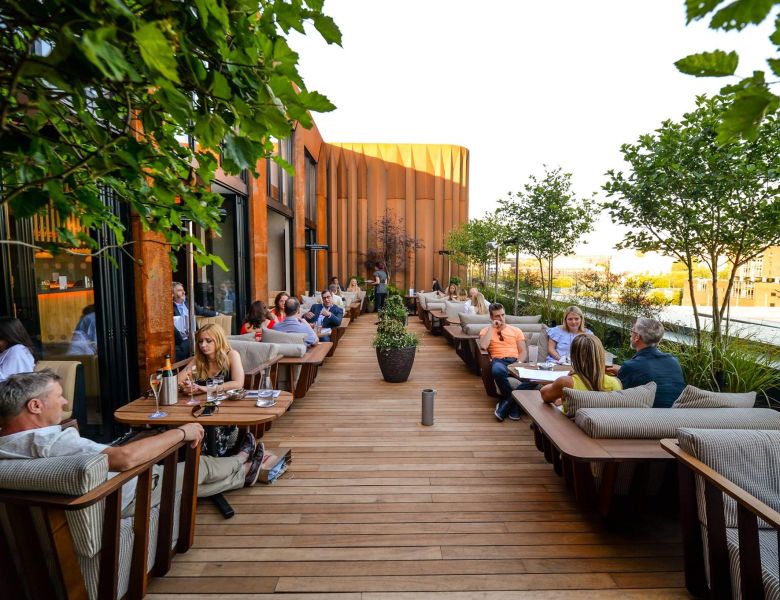 SHOPPING IN LEEDS
The city of Leeds is not only famous for its breathtaking architecture and vibrant nightlife, but also for its bustling and glaring shopping scene. Leeds has plenty of large shopping centres, historical arcades, pop-up markets, and designer shops, where you can find anything from high street fashion to vintage clothing.
Known as the 'Knightsbridge of the North' – Leeds is home to lots of designer stores and boutiques. Victoria Leeds and Victoria Quarter arcade are dazzling and delightful for the eyes and offer you a host of luxury delights.
Go on a spree in the shopper's paradise at Trinity Centre, a massive shopping centre with all your favourite brands, including a huge Primark Shop. Every year, Trinity Leeds Student Night offers 50% off in most stores (with a valid student card) so make sure you mark the date in your calendar.
There's a unique atmosphere at Grade I listed Kirkgate Market, where Michael Marks of Marks and Spencer first plied his trade. From textiles and loose leaf tea to fresh flowers and street food, all found on over 400 stalls.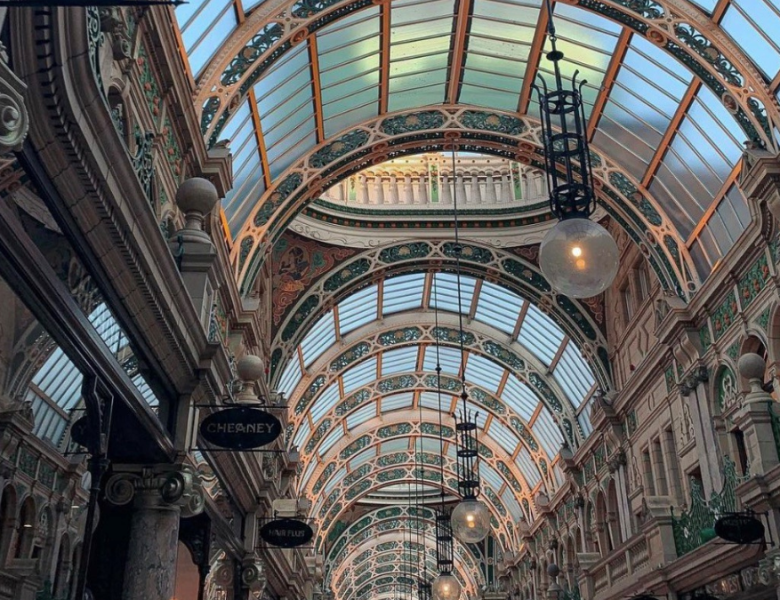 BEST WAYS TO TRAVEL AROUND IN LEEDS AS A STUDENT
Whether you're on foot, cycling, or on a bus, it's easy to find your way around in Leeds. Especially, if you're a student, you can save money and time by using these forms of transport:
Bus – A First Bus day pass costs £4.60 which gives you unlimited access to buses around Leeds for the day. Whether you're heading to Uni for a lecture or into the city for a spot of shopping, you can travel with ease with your day pass.
Train - You can catch the train from Leeds' main station up to Burley Park or Headingley (two popular areas for student housing), and use your 16-25 Railcard for discounted tickets.
Taxi – In case you're running late for uni or a dinner party on weekends, private taxi services like Uber & Amber Cars can save a huge amount of time. 24/7 concierge at Iconinc would be happy to arrange taxis for you - just ring reception from your phone in your private apartment and they'll sort it all for you!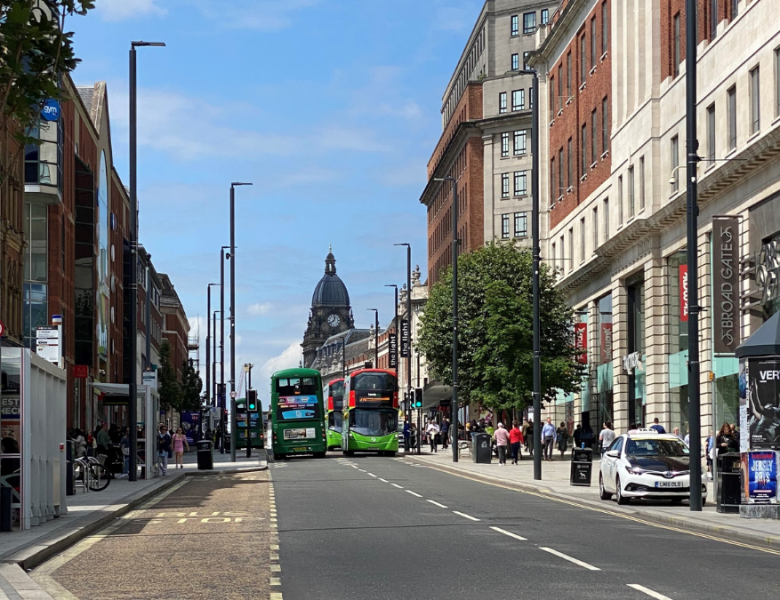 Leeds is one of the best student cities in the country. This is down to three main reasons: incredible universities, great nightlife and a fantastic student culture. In Leeds, you're unlikely to ever get bored or run out of things to do. And if you are a student living at Iconinc - the best luxury all-inclusive student living in Leeds, you do not have to worry about a thing. It's all in the detail; Iconinc go above and beyond the call of duty to make sure your student experience is top-notch.
Want to find out more? Visit www.iconinc.co.uk or contact our friendly and experienced sales and lettings team; 0330 111 5200 or email enquiries@iconinc.co.uk