Deciding where to live when you're a student is almost as important as deciding where to study for university. You have to choose the right location, work out what kind of room you want, and you need to find out what kind of facilities the different student accommodations offer.
Well, if you're coming to Leeds, we're here to help you make the decision of where to live by telling you about IconInc's The Edge, Leeds. With some of the best facilities, a great location and a fun atmosphere, The Edge accommodation is the place to be for student living…
Location and Transport Links At The Edge
Address: IconInc, The Edge, Westfield Road, Leeds, LS3 1DH
The Edge, Leeds is conveniently located off Burley Road, one of the main roads into Leeds City Centre. Leeds University and Leeds Beckett are both less than a 20 minute walk away and you can be in the city centre within 15 minutes of leaving your apartment.
Buses are convenient too with one passing by on Burley Road around every 5 minutes if you're in a rush to get somewhere. Plus, if you've got a lot of shopping, the bus means you don't have to carry your bags all the way back from town!
Leeds Train Station is a 20 minute walk away so that's perfect if you want to venture out of the city centre and the bus station is under a 30 minute walk through the city centre.
If you want to get into the heart of Headingley for a good catch up with your friends, the bus takes 19 minutes so even when you're living at The Edge, Leeds, you're never far from the student action.
The Edge Has Unrivalled Facilities
You'll not find another student accommodation around that has facilities like The Edge, well apart from The Glassworks just up the road. With a private cinema, modern gym, pool table, games zone, study room, lounge, 24-hour concierge, garden, bike rack, and laundry room, we provide the best because you are the best.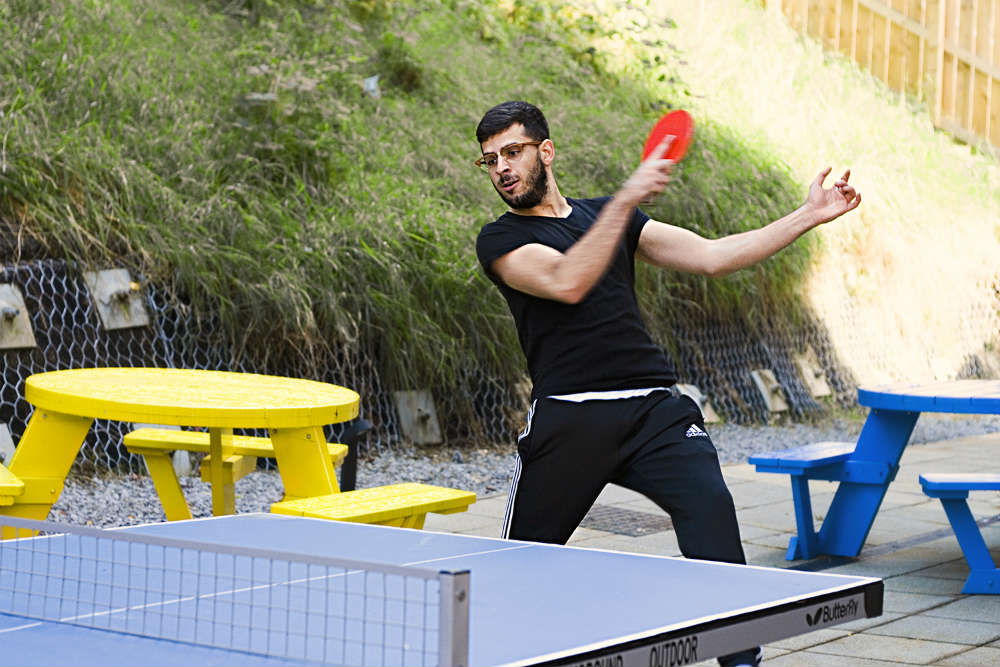 The Edge student living is designed to be as easy and as convenient as possible and that's why we provide all these facilities. You also have the option of a cleaning service, parking for your car, free Grab & Go breakfasts and coffee, and a personal trainer.
Don't forget, all your bills are included too so all you have to do is turn up and enjoy The Edge with other like-minded students.
What's The Student Community Like?
We know that great facilities, double beds, and en-suite bathrooms are only the tips of the iceberg when it comes to incredible student living. To give you the experience of a lifetime, The Edge student living has a load of activities and events on throughout the year. From cupcake decorating to yoga, and 5-a-side football to movie nights, there's always something going on. We want to make The Edge, Leeds a space where you can make friends for life and in such a friendly place, we know you can do just that!
Keep an eye on the dedicated Facebook page for The Edge to see what's coming up and to chat with your neighbours to find out what's happening!