We know moving to a new city can be tough. You're not familiar with anything, it's a strange place and you haven't managed to find a favourite coffee shop yet.
Don't worry though, we're here to give you the information that you need to settle into Liverpool as quickly as possible.
Whether you want to know where the nearest bank is or if you need to know where to get your football fix, all the necessary information you need to know is below!
Entertainment
University isn't all about work, work, work. You need your downtime too and here are the best places to spend a few free hours.
Cinemas
From the latest blockbuster movies to the smaller independent films, you can catch them all at a cinema in Liverpool.
ODEON | 14 Paradise Street, Liverpool, L1 8JF

ODEON IMAX Liverpool One | 14 Paradise Street, Liverpool, L1 8JF

FACT Picture House | 88 Wood Street, Liverpool, L1 4DQ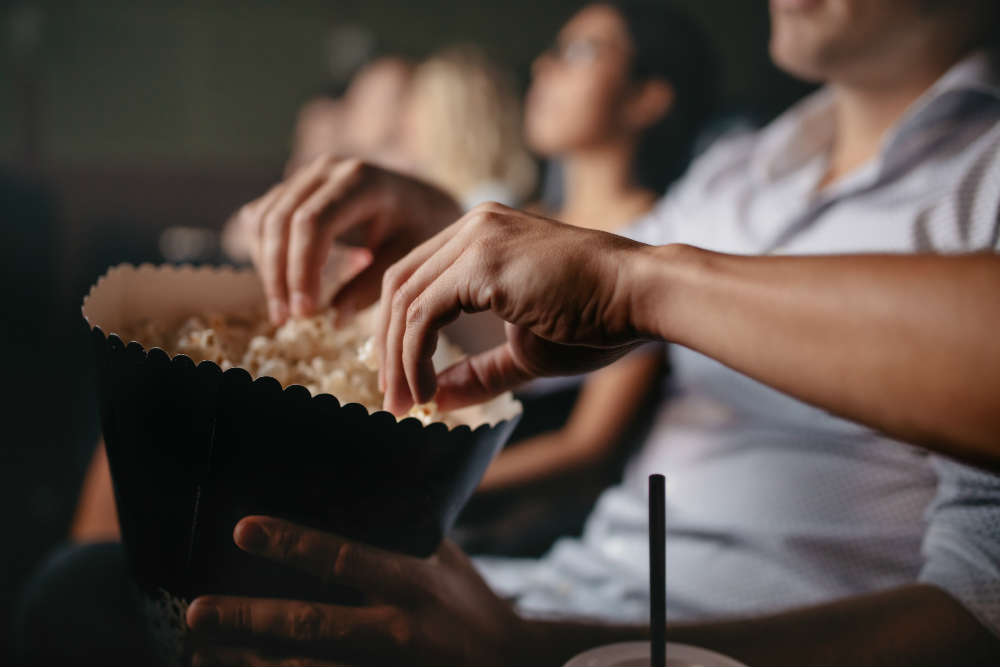 Bowling
It's a bit of a retro activity but going ten-pin bowling is always fun so get your group of friends together and get ready to strike!
Hollywood Bowl Liverpool | Edge Lane Retail Park, Montrose Way, Liverpool, L13 1EW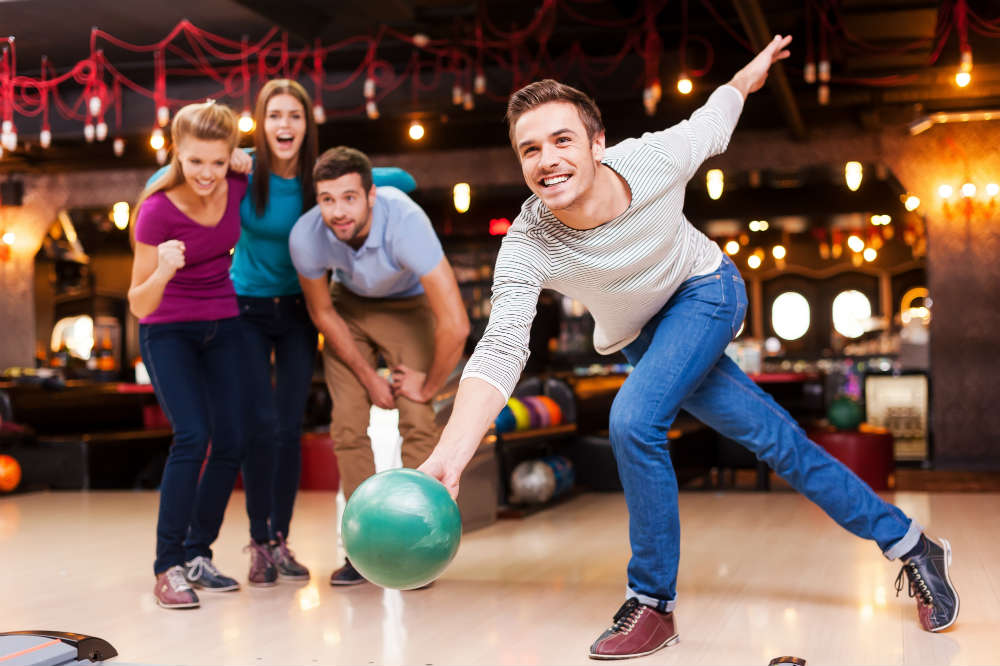 Shopping
You don't need to go far in Liverpool to find some great shops to top up your wardrobe or home. Liverpool One is understandably the favourite here among students, locals and visitors but there are plenty other places where you can pick up the latest trends.
Liverpool One | 5 Wall Street, Liverpool, L1 8JQ

Liverpool Central | Liverpool, L1 1QE

Grand Central Hall | 35 Renshaw Street, Liverpool, L1 2SF

St John's Shopping Centre | 127 St George's Way, Liverpool, L1 1LY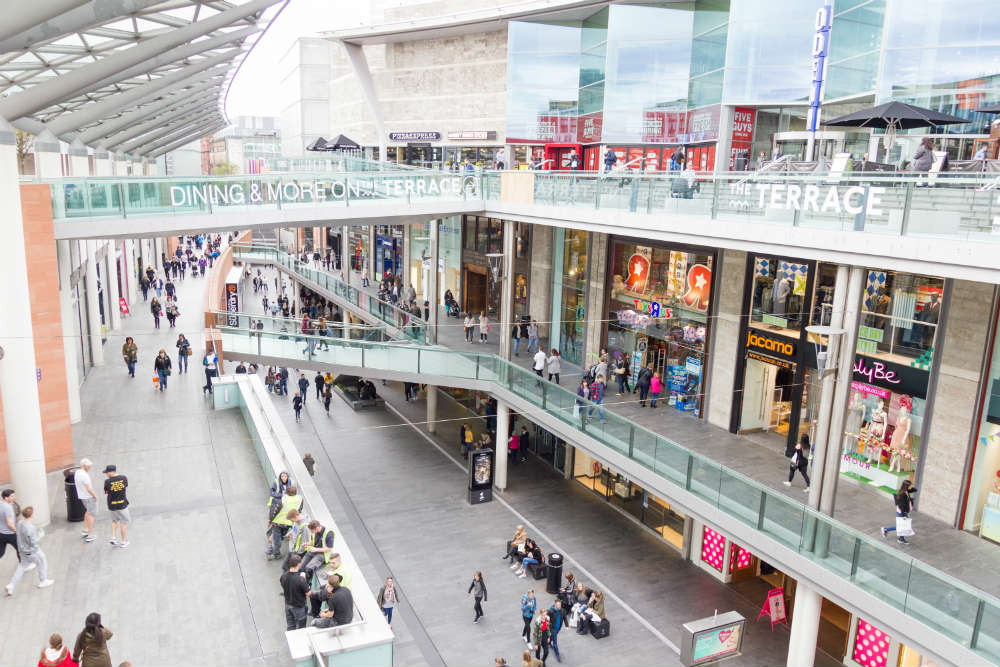 Sport
Liverpool is not short of sporting heritage so whether you want to play or watch, there's plenty of opportunity to do so here. One thing you will have to decide if you're a football fan though, is if you're a red or a blue.
Liverpool Football Club | Anfield, Anfield Road, Liverpool, L4 0TH

Everton Football Club | Goodison Park, Goodison Road, Liverpool, L4 4EL

Powerleague Football | 2 Whittle Street, Liverpool, L5 2SQ

Awesome Walls Climbing Centre | St Alban's Church, Athol Street, L5 9TN

Liverpool Watersports Centre | 110 Mariner's Wharf, Queens Dock, L3 4DG

Aintree Racecourse | Ormskirk Road, Aintree, Liverpool, L9 5AS

St. Helen's RFC | McManus Drive, St Helens, WA9 3AL

Jungle Rumble Adventure Golf | 16 Paradise Street, Liverpool, L1 8JF
Cafes
Looking for a good cup of coffee? Maybe you want a bite to eat or a place to sit and study for a few hours? One of these cafes might be just the place where you end up spending a lot of time. From Ziferblat, where you only pay for the time spent in the shop, to Moose Coffee, an American diner-style cafe, there are a lot of cool independent shops that are just waiting for you to try them out.
Ziferblat | 4 St. Pauls Square, Liverpool, L3 9SJ

Bold Street Coffee | 89 Bold Street, Liverpool, L1 4HF

Leaf | 65 -67 Bold Street, Liverpool, L1 4EZ

Moose Coffee | 6 Dale Street, Liverpool, L2 4TQ

Filter & Fox | 27 Duke Street, Liverpool, L1 5AP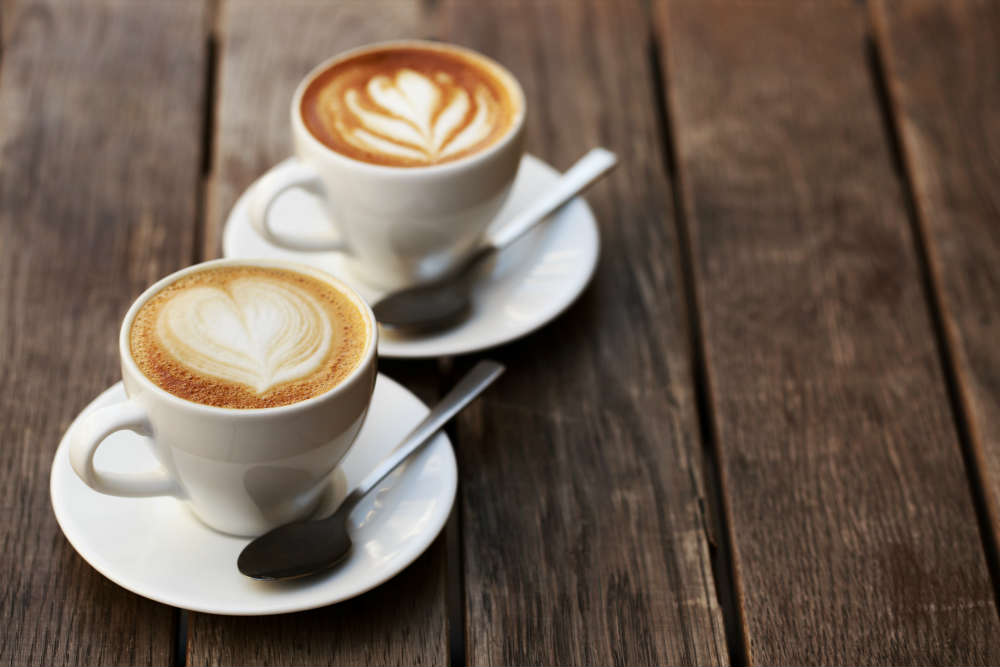 Transport
Getting out and about in Liverpool is as easy as 1-2-3 when you've figured out the transport. You can get around the city centre using Merseyrail, venture across The Pennines to Yorkshire using the National Rail Service, fly to new countries from Liverpool John Lennon Airport or even sail across to Dublin using the ferry crossing.
Trains
Liverpool Central | 54 St James Street, Ranelagh St, Liverpool, L1 1QE

Liverpool Lime Street Station | Liverpool, L1 1JD

Mersey Rail
- 66 stations in and around Liverpool.
- 4 underground city stations at Liverpool Lime Street, Liverpool Central, Moorfields and James Street.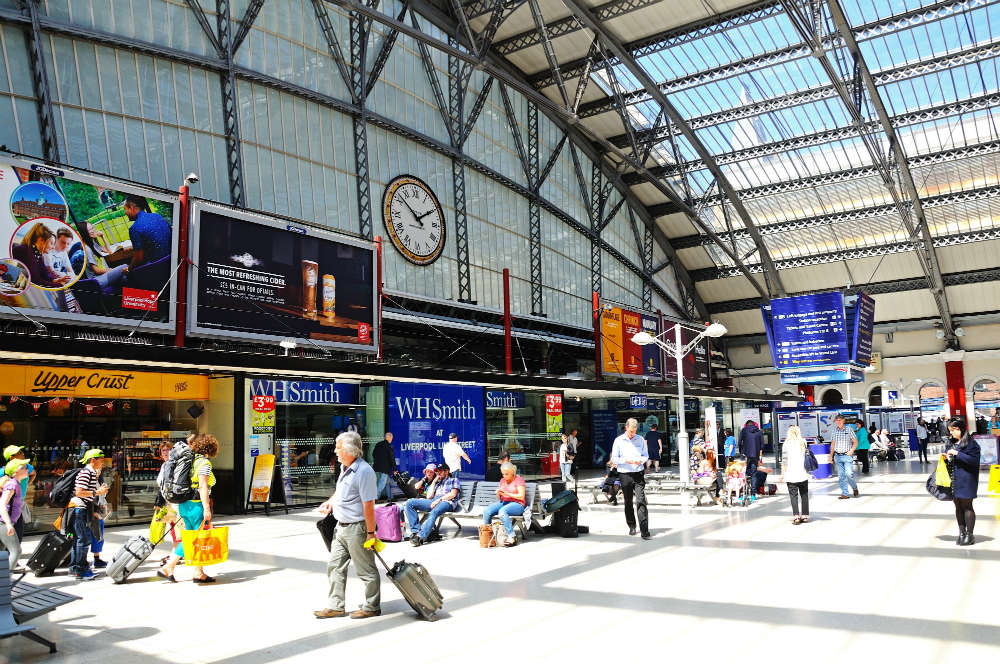 Ferries
Whether you want a little tour of the Mersey River or you want to venture over to Dublin or Belfast, get out on to the water with one of Liverpool's ferry companies to see new places.
P&O Ferries | 3, Branch Dock Two, Gladstone, Gladstone Dock, Bootle, L20 1BG

Stena Line | 12 Quays Terminal, Tower Road, Birkenhead, CH41 1FE

Mersey Ferries | Pier Head, Georges Pierhead, Liverpool, L3 1DP
Coach Station
If you're looking for a way to really get in to the corners of the UK, getting a coach is probably the best option if you haven't got a car!
Liverpool One Bus Station | Canning Place, Liverpool, L1 8JX
Airports
For the adventure of a lifetime, there's not many places you can't get to from either Liverpool John Lennon Airport or Manchester Airport. Regular flights to Europe leave every day and tropical islands will never feel too far away with these two international airports nearby.
Liverpool John Lennon Airport | Speke Hall Avenue, Speke, Liverpool, L24 1YD

Manchester Airport | Manchester, M90 1QX
Culture
We know Liverpool is full of hot clubs and the newest bars but there's so much to do in this city if dancing the night away isn't your cup of tea. Even if you do like partying, there are plenty of things to do in the day too so why not explore Liverpool's cultural and artistic side? It was named the  European City Of Culture in 2008 for many of the following reasons…
Museums
Liverpool has got a lot of history and heritage so it's only right that it gets shown off to the world in some of Liverpool's most gorgeous buildings.
Museum of Liverpool | Liverpool Waterfront, Woodside, Pier Head, Liverpool, L3 1DG

World Museum | William Brown Street, Liverpool, L3 8EN

Merseyside Maritime Museum | Albert Dock, Liverpool Waterfront, L3 4AQ

The Beatles Story | Britannia Vaults, Albert Dock, L3 4AD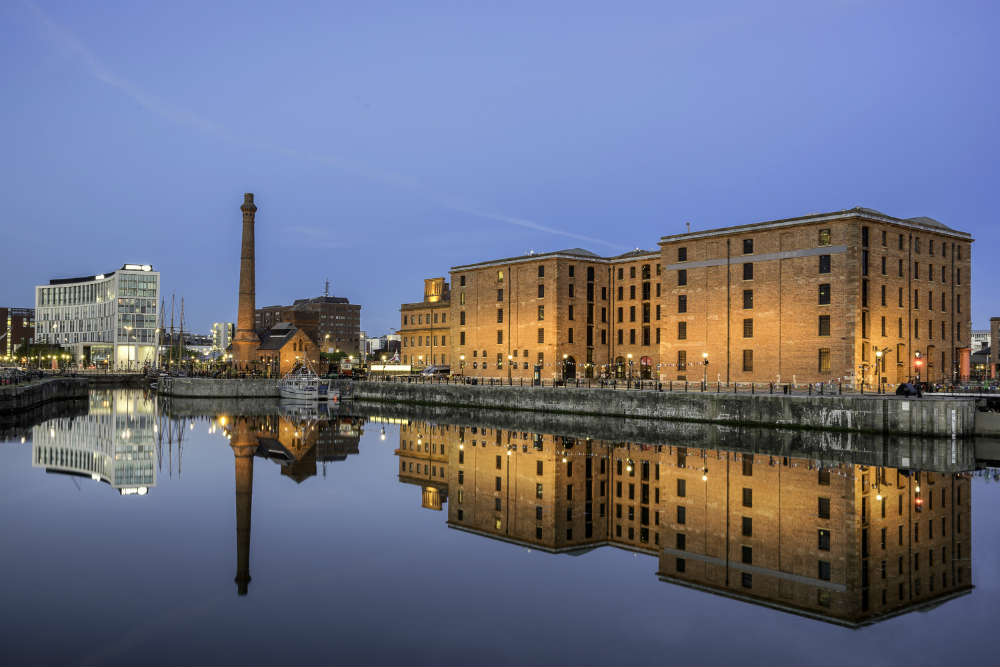 Art Galleries
There's no need to go to London to see world class art when you've got some of the best art galleries right on your doorstep.
Tate Liverpool | Albert Dock, Liverpool, L3 4BB

William Art Gallery | William Brown Street, L3 8EL
Important Places
You never know when you might need somewhere essential like a hospital, post office or a bank. Here are the main places that you might need to use at some time through your university life.
Hospitals
There are several hospitals in the Liverpool area but these are the main one's you'll most likely use if you're living in the city centre.
Royal Liverpool University Hospital | Prescott Street, Liverpool, L7 8XP

Liverpool Women's Hospital | Crown Street, Liverpool, L8 7SS

Broadgreen Hospital | Thomas Drive, Liverpool, L14 3LB
Post Offices
Do you need to send a letter back home? Maybe you want to send your best friend a birthday present to let them know you're thinking of them? If you do, use one of Liverpool's post offices to make the process quick and easy.
Liverpool Post Office | 1 -3 S John Street, Liverpool, L1 8BN

Corn Exchange Post Office | India BLDG, Water Street, Liverpool, L2 0RR

Central Village Post Office | Lewis' Building, 6 Renshaw Street, Liverpool, L1 2SA
Banks
We all need a bank to keep track of money for us and you'll definitely need a bank account for your student loans and finance. The below banks may have more than one branch in Liverpool city centre but here are the main buildings to help you get started with your financial independence!

HSBC | 99 – 101 Lord Street, Merseyside, Liverpool, L2 6PG

Yorkshire Building Society | 66 Lord Street, Liverpool, L2 1TD

Barclays | 50 Lord Street, Liverpool, L2 1TD

Virgin Money | 53 Lord Street, Liverpool, L2 6PB

Nationwide | 17 -19 Lord Street, Liverpool, L2 9UW

TSB | 2 – 12 Lord St Merchants Court, Lord Street, L2 1TS

Lloyds Bank | 84 – 94 Church Street, Liverpool, L1 3HD

Natwest | 22 Castle Street, Liverpool, 0UP

RBS | 1 Dale Street, Liverpool, L2 2PP

The Cooperative Bank | 1- 3 Parker Street, Liverpool, L1 1DJ
Are there any other places you think everyone in Liverpool should know about? We want you to live your best student life in Liverpool so hopefully this guide will come in useful!